necklace Aquamarine & Opal SPN1315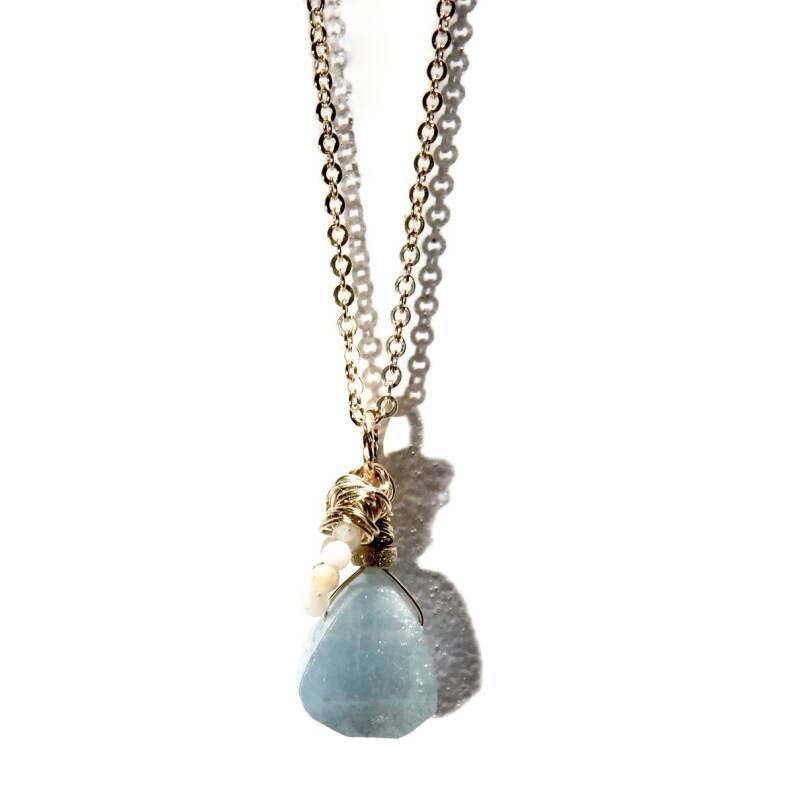 On this necklace, a wired Aquamarine in an irregular shape (abt 10 mm). The aquamarine is accompanied by a ring of tiny 2 mm Opal beads. Both charms are fixed to a 0,5 mm sparkling ring, thus enabling them to be replaced by or supplemented with other charms (see our charmbar).
The necklace can be set to three lengths: 40/42/45 cm.
All in 14K/20 gold.