​COMING SOON

ENDLESS NECKLACE

consumer price € 59,90
​

N E W :

EARRINGS​​​
​


WELCOME
​​

ORDERINFORMATION / CONTACT
​

ORDER/CONTACTFORM
​​

STACKRINGS
SIZE S, M EN L
(resp. 15,6 / 17,3 / 18,1)
​​
CONSUMER PRICE € 19,90 EACH
​

STRETCH RINGS
​
CONSUMER PRICE € 19,90 EACH
​

STRETCH RINGS WITHOUT GEMS
​SELLING PRICE € 19,90 EACH



STRETCHRINGS WITH GEMS/PEARLS

There are three types of rings with stones:​
- "row ring" with identical stones on a row,
- "fantasy ring" with different stones
- "rings solo" with just one pearl or round stone

CONSUMER PRICE € 19,90 EACH

nb: as our rings vary continuously,
also depending upon the seasons,
​pictures are just a global impression.
​

RINGS 2 MM
​

RINGS 3 MM
​

​EARRINGS
IN 14K/20 GOLD &
SILVER
​
CONSUMER PRICE € 29,90

Our earrings vary regularly,
depending upon the seasons.
​Therefore pictures are just an impression.
​​​

​IMPRESSION



STRETCH BRACELETS
​
CONSUMER PRICE € 59,90 EACH
​

BRACELETS 2 MM
​​​

BRACELETS 3 MM
​​​

​COMING SOON

ENDLESS NECKLACE

consumer price € 59,90
​

JEWELRY BOXES
​​

​Top page


Powered by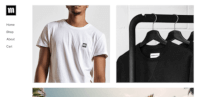 Create your own unique website with customizable templates.